The best five minutes you'll spend today for your date tonight : the art of dressing
Whether you care about your looks or not, she definitely will. There are many "steps" to a relationship, but no matter where you're at, it's important to consider a few things before throwing on the very first thing you see or the same hoodie you've been wearing all week. The key words here are, be yourbestself.
Whether it's a first date or a date with your actual girlfriend or wife, I can guarantee that she'll look at what you're wearing. That will have an impact on whether you'll see the girl again or not, and you also know for a fact that if your wife doesn't like that outfit, it's probably the last time you'll ever see whatever it is you're wearing.
So let's review the steps that follows your shower, because yes, you took a shower. You did, right? Cool.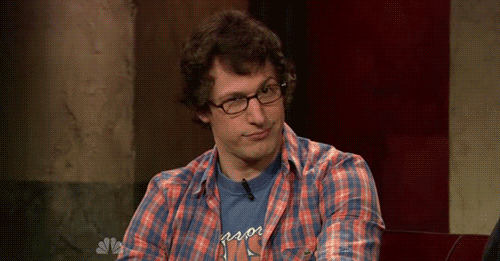 As we talked previously, a few pushes of cologne on strategic spots, you brushed your teeth, you've flossed, you have (clean) underwear on, forget the undershirt (show that cleavage bro), and there you are, standing in front of your wardrobe.
Here's the situation : It's your first date (omg omg omg omg omg omg), you guys been texting for a few days and you're feeling it. You threw your best jokes and she laughed. Plus, she is really cute on her tinder (don't lie) profile picture.
What is it going to be? If you're like me, you don't work in a corporate environment and dressing up for work is like dressing up for a casual day at home. Your go to move is probably to put on a black or white tee, a pair of blue denims and that's it. As much as you're comfy with these and feel like you'd be showing your true self, there's nothing wrong with stepping up your game a notch.
Pants
Let's start from the bottom. On a first date, remember that you're probably both stressed, so your outfit must remind her that everything is cool. With that in mind, let's try to avoid both extremes, so no trousers and no cargo pants. I personally like to wear a clean pair of dark slim denims or casual Chinos. The fit is up to you though, confidence is the key, so it's important that you're comfortable.
Top
Now that you have found the perfect pair of denims or casual chinos, let's find a matching top. For example, just for tonight, let's throw a sports jacket over a tee, and see how it feels. If that's too formal for you, or if you simply don't own a jacket, no worries. Let's just swap the tee for a shirt, and tomorrow, go get a jacket. Many online retailers sell some at a fairly good price.
If you're having a hard time finding matching colours, don't worry about it. I won't tell you anything about what psychology associate to colours, but I'll give you this one simple trick : think about a brand you like. If I tell you red and yellow, there's one brand coming up to your mind, and let's say it's not very flattering.
As previously discussed, the stress is probably already at its peak so we'll try to eliminate anything that could be considered stressful. Forget about the tie and forget the watch (leave it home, it's probably your exe that gave it to you anyway). Go with the minimum for accessories. Remember you're not going to a gala and you're not trying to show off, you're trying to make it comfortable (yet exciting) for someone to be with you.
The most important thing is the next though. Shoes. Girls tend to have this obsession with shoes, they can spend so much money for new shoes, new boots, new sandals. In a nutshell, it's something that they naturally aim for when they judge an outfit. Running shoes are a no go. I know nike are doing some awesome looking 5.0, but that's where boys get separated from men. Even a pair of Vans sneakers is better, but the best remains a nice pair leather (fake leather, please, just for the sake of it) shoes.
If you're lacking inspiration, here's a blog I like to follow : menstyle1.com. I sometime think that the style proposed are a little over the edge, but some ideas are great.
The idea is to find the balance between this guy :
And this guy :
If you have a girlfriend, forget anything I said, your outfit is probably already waiting for you on your bed.
If we quickly review the main lines, be confident, don't look like Ronald McDonald, wear a nice pair of shoes, but mainly be yourself, your best self. The world simply needs to be ready for the sexy beast you are.
I want to know your tricks too! Don't hesitate to send me your thoughts or ideas!
P.S.: Shave that neck beard if you have one.